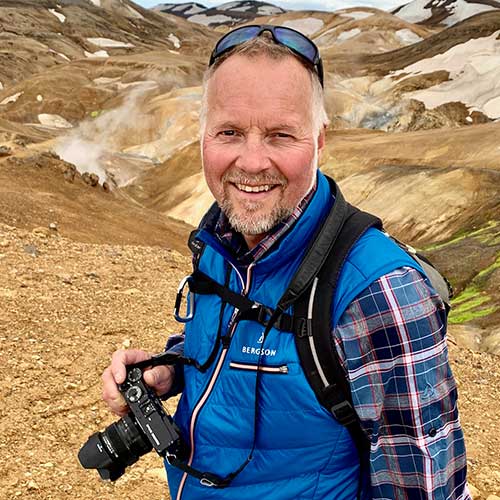 Kristján Maack: bio
Kristján Maack graduated from the Brooks Institute of Photography in Santa Barbara, California, in 1993 and has since worked as professional photographer in Reykjavik, Iceland, shooting for companies, advertising agencies and publishers both in Iceland and abroad.
Kristján's main area of expertise is in commercial photography, but his interests also cover many other fields.
In 2015, Kristján published his book on the Thríhnúkagígur crater – "The Inside of a Volcano".
Kristján has participated in numerous joint exhibitions both in Iceland and abroad with, among others,
the Icelandic Photographers' Association (Ljósmyndarafélags Íslands) "Longing for Longing" a joint exhibition of Nordic photographers for the inauguration of the Nordic Embassies in Berlin in the year 2000. "Nomad" Solo exhibition in June 2019 in Ramskram gallery Reykjavik Iceland.